This has been a Featured Article on the wiki.
The Klatawa is a K Class ferry that was formerly operated by the Canadian ferry company, TransLink. She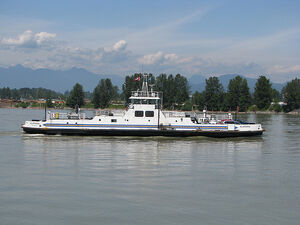 was built in 1972 in Vancouver for the company on their route linking Albion with Fort Langley, until the Golden Ears Bridge opened in 2009. She and her sister ship are currently awaiting sale. She has four sister ships that currently operate for
BC Ferries
. They are the
Klitsa
, the
Kahloke
, the
Kwuna
and the
Kuper
. She also has another sister ship that served on the Albion-Fort Langley route with her called the
Kulleet
.