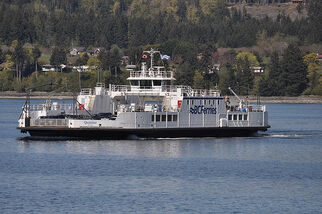 The Quinitsa is the first of the two Q Class ferries owned and operated by the Canadian ferry company,
BC Ferries
. She was built in 1977 by Vancouver Shipyards Limited, Vancouver. She has a younger sister ship, the
Quinsam
. She currently operates on the route linking Vancouver Island with Denman Island, the route that she has been operating on for over 30 years. She is named after the Kwinitsa River.